All DoD lodging operations, to include Leisure/Space available reservations, may be limited and/or cancelled due to drawdown of services and reduction of operating hours in response to COVID-19. Select locations may take reservations based on local direction. Please call sites directly for the most up to date information.
These convenient lodging and hospitality options strive to lead hospitality services in the military community through efficient management and quality of operations. Each facility operates independently of MCCS, so please contact them with any specific questions or concerns about your stay.
We are a business based lodging facility in support of readiness, mission accomplishment, and improved productivity by providing quality, affordable lodging and hospitality services to personnel on temporary duty, to personnel and families executing permanent change of station orders and to other authorized patrons.
Advance reservations for TAD/TDY travelers can be made up to a year in advance. Available for families coming to Recruit graduation at MCRD Parris Island. Space available reservations for all authorized patrons can be made up to 3-6 months in advance.
72 Total Rooms: (4 Handicap-accessible rooms are included in this total)
42 Standard Suites
11 Extended Suites
17 Double Queen Rooms
2 Distinguished Guest Suites (reserved ONLY for O6 and above)
3 Conference Rooms
Pet friendly rooms available, call for more information.
The Marine lodge Beaufort is designed with amenities and services that will make you feel right at home.
Features
Full baths
Air conditioning
Microwave
Mini Refrigerator (Standard Suites)
Full Size Refrigerator (Extended Suites)
TV with cable
Irons with ironing boards
Keurig Coffee Maker
Free Wi-Fi
Bedroom and a seperate living room
Amenities
Housekeeping service
24-hour self-service laundry
Vending machines
1 Community kitchens
Handicap-accessible rooms
Access to a computer
Basketball and Tennis Courts on site
We also have Marine Corps memorabilia, drinks, snacks and amenities available at the front desk.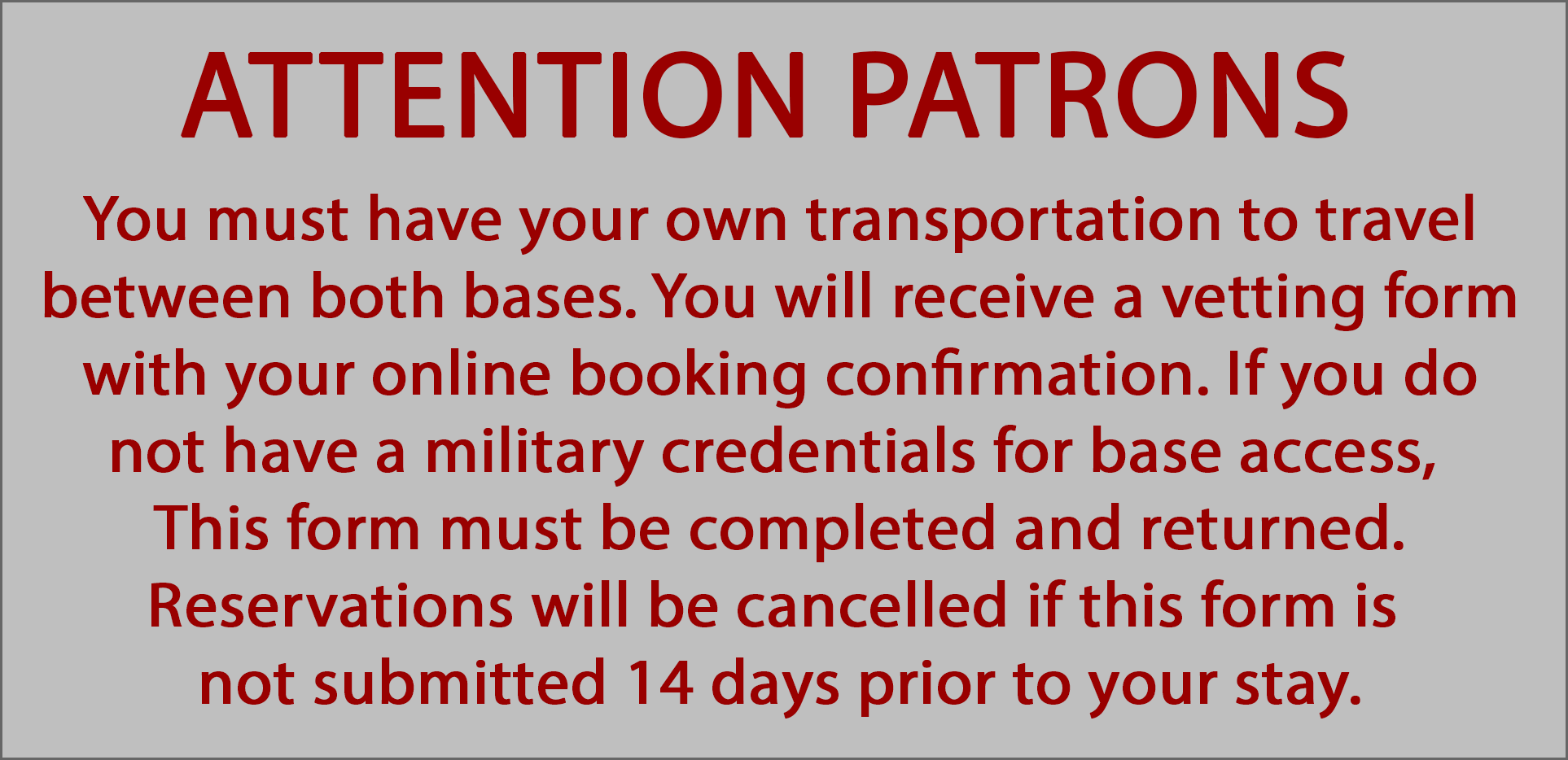 Hours of Operation
OPEN 24/7
CHECK OUT: 1100