32˚N 80˚W Brewpub is Marine Corps Community Services (MCCS) South Carolina's friendly neighborhood Brewpub located on Laurel Bay. We feature a large selection of local craft beers on tap and assorted bottled beers, innovative cocktails and wine, with a bar friendly food menu. 32˚N 80˚W Brewpub also offers a variety of weekly drink specials and a full calendar of entertainment.
Featuring:
Bar
Bar top iced drink rail
11 TV's
Pool table
Outdoor seating
Free Wi-Fi
Shuffleboard table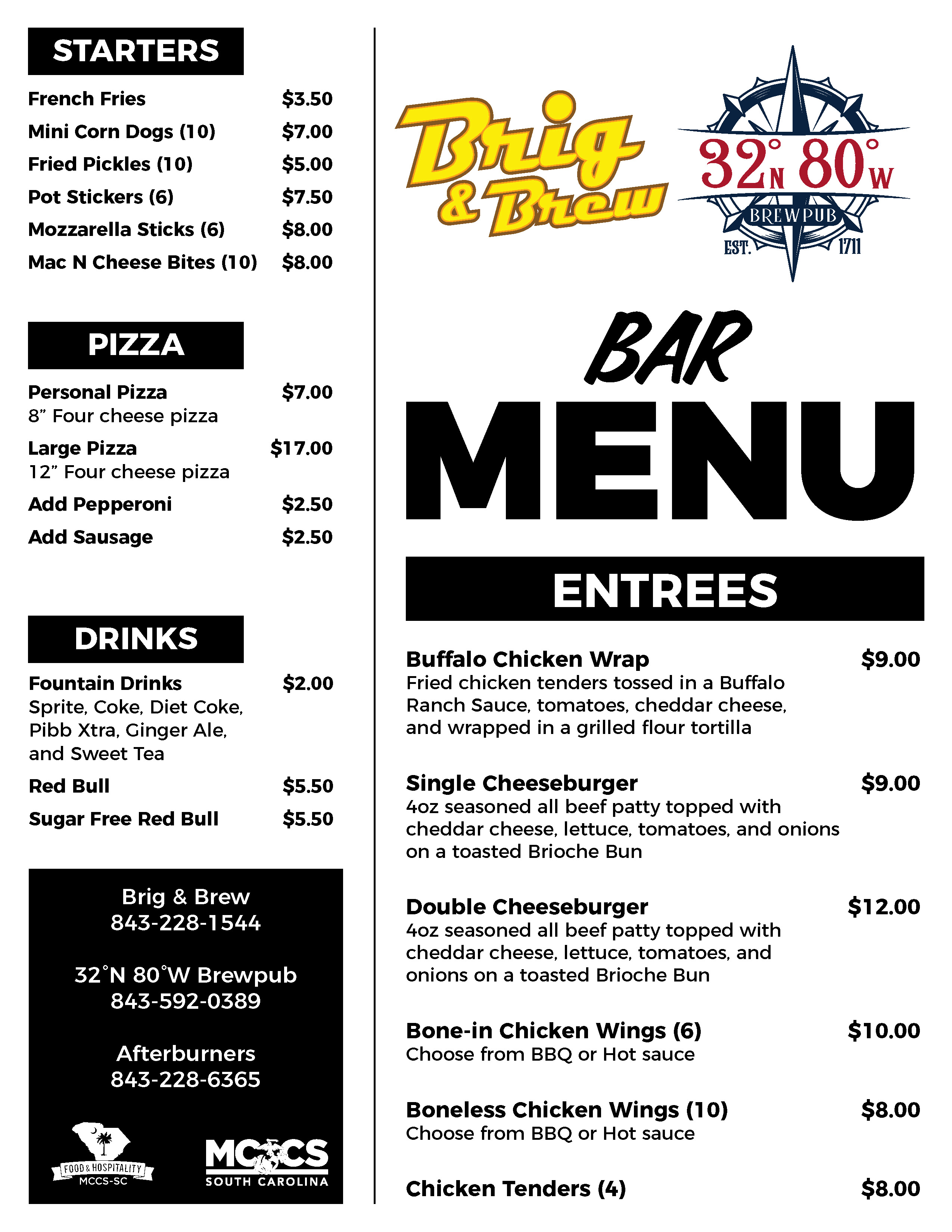 Hours of Operation
Sunday
Closed
Monday
Closed
Tuesday
1700-2100*
Wednesday
1700-2100*
Thursday
1700-2100*
Friday
1700-0100*
Saturday
1900-0100*
*Hours may be extended to support customer demand.