These convenient lodging and hospitality options strive to lead hospitality services in the military community through efficient management and quality of operations. Each facility operates independently of MCCS, so please contact them with any specific questions or concerns about your stay.
Experience Beaufort
Irby's Inn is a short drive to historic Beaufort, the second oldest city in South Carolina. Located on the water, Beaufort comes with breathtaking views, awesome dining, and endless amounts of shopping. Beaufort has its own unique charm and fascinating background, much like Charleston, S.C. but without the crowds. If you find yourself on the water in Beaufort, you will not see a prettier view, and you may even see a dolphin or two.
There are multiple activities for you and your family to do while staying at Irby's Inn. Marine Corps Recruit Depot (MCRD) Parris Island, also located in Beaufort, is rich in history and can be explored with a visit to the Parris Island Museum. While on MCRD Parris Island, venture to Charlesfort-Santa Elena, a National Historic Landmark which is held near our beloved and well known golf course, The Legends.
You can rest easy in a safe environment knowing Irby's Inn is located on Marine Corps Air Station (MCAS) Beaufort, which was first established back in 1943. MCAS Beaufort and MCRD Parris Island service members, their families and civilian employees are an integral part of the Lowcountry community. They are proud to call the greater Beaufort area home and cannot wait for you to book your stay and experience the local area with them.
Accommodations
Irby's Inn is designed to make you feel right at home. With a total of 72 rooms, there are affordable options to suit everyone. Handicap-accessible and pet friendly rooms are available upon request.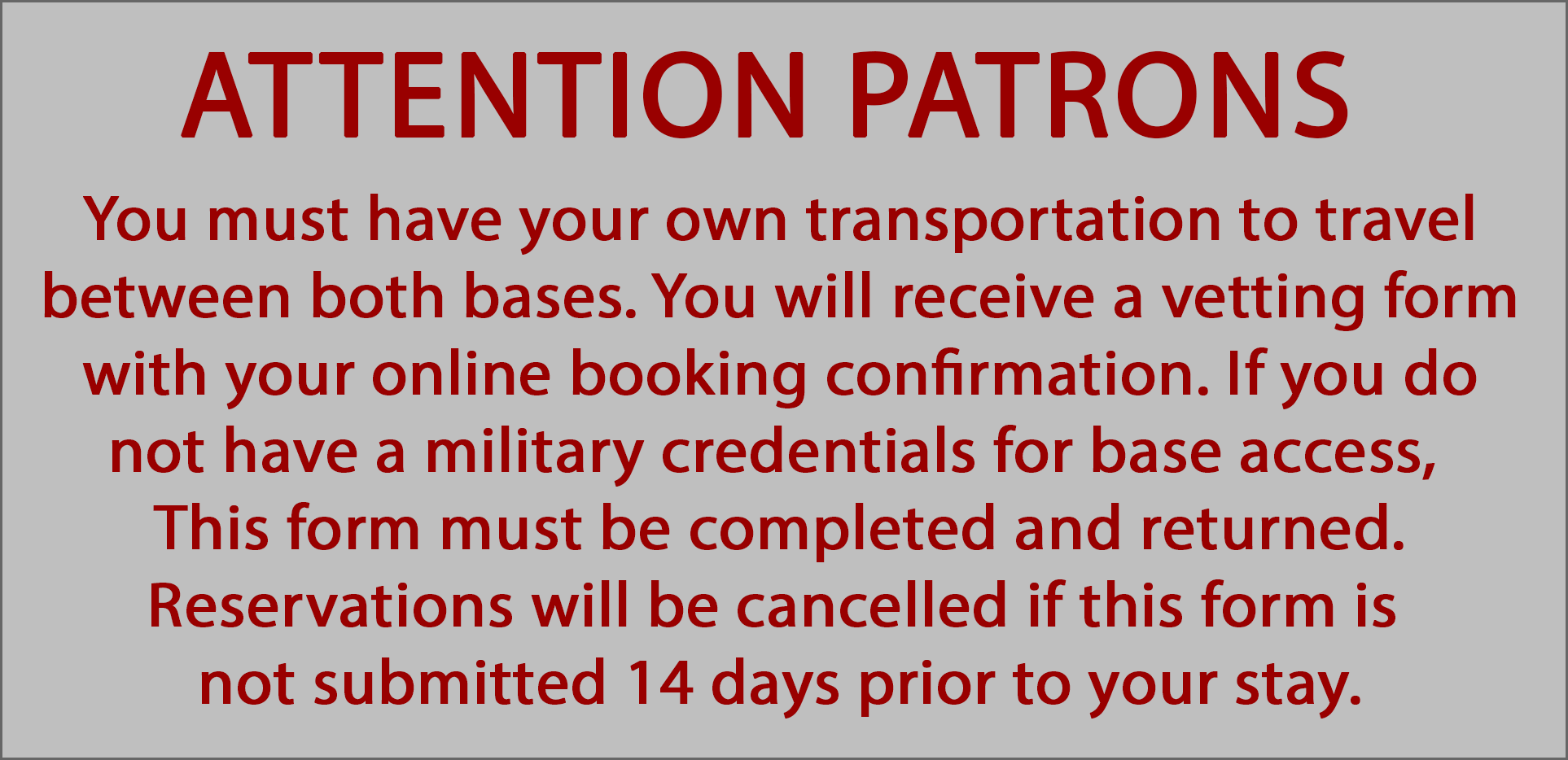 Hours of Operation
OPEN 24/7
CHECK OUT: 1100