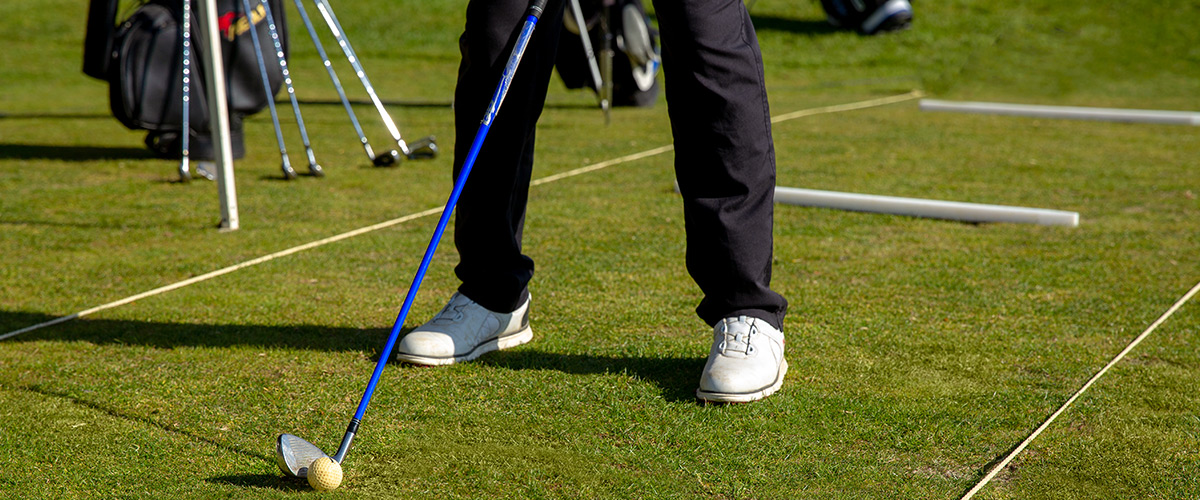 Our on-site Performance Center features state-of-the-art equipment from a variety of manufacturers for a Tour level fitting. The PGA Professionals in our Performance Center are certified club fitters for Callaway®, PING®, TaylorMade® and Titleist®, KBS® Shafts fitters, certified FlightScope® professionals, U.S. Kids Golf and EyeLine Golf certified instructors.

The Performance Center also has club fitting carts from PING®, Titleist, TaylorMade® and a Cleveland® Golf Wedge fitting cart which is the only fitting cart that allows you to be fitted for wedges and try different shafts with various bounces and lies. To top it off, we do club fittings with the FlightScope® X2 launch monitor, the world's first completely wireless, battery-operated, 3D Doppler tracking radar for golf.

Some of the services offered are:
Loft/lie adjustments for irons and putters
Reshafting
Swingweight changes
Custom wedge grinding
Shaft frequency matching
Regripping
Club fitting pricing:
Iron fitting: $99
Receive $25 off the purchase of an iron when you get a fitting
Driver Fitting: $79
Putter Fitting: $59
Full Set Fitting: $299
Receive $50 off the purchase of a club set when you get a fitting.
Hours of Operation
Monday
0700-1700
Tuesday
0700-1700
Wednesday
0700-1700
Thursday
0700-1700
Friday
0700-1700
Saturday
0700-1700
Sunday
0700-1700
Driving Range Hours
Monday
0900–Dark
Tuesday
0700–Dark
Wednesday
0700–Dark
Thursday
0700–Dark
Friday
0700–Dark
Saturday
0700–Dark
Sunday
0700-1600