The Volunteer Program provides opportunities to active duty personnel, their family members, retirees, veterans and civilians to connect the installation and community volunteer resources. Across the globe Marines, Sailors and their families are giving back to their communities.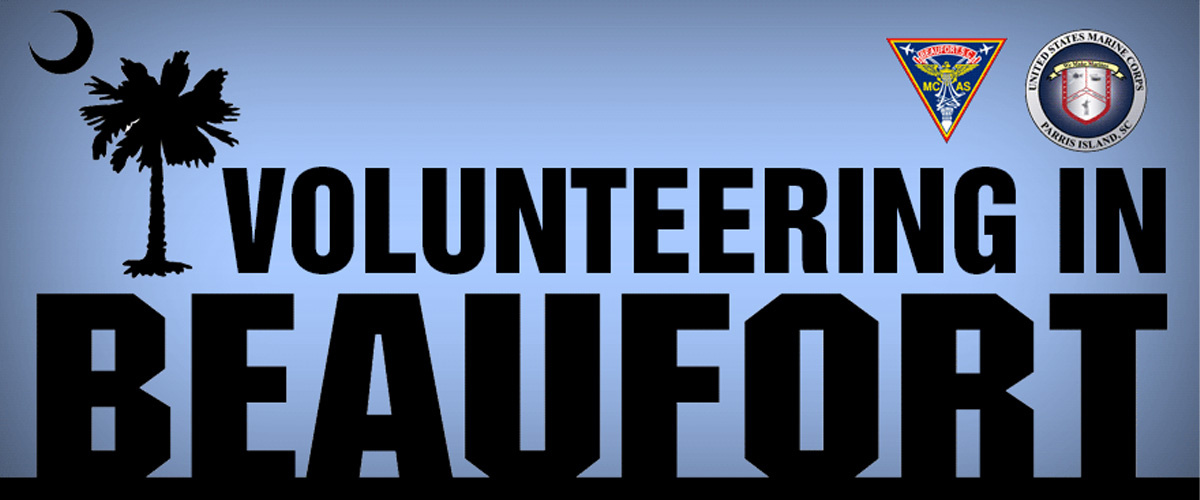 We are Team BEAUFORT - a community that realizes that when we pool our efforts together we can create a lasting impact and make a difference in our community. There are many benefits to volunteering including:
Learning different skills or brushing up on old ones
Meeting new people and making new friends
Filling resume gaps
Receiving references and letters of recommendation
Networking and building working relationships with individuals within your community
Receiving recognition for your volunteer work
Improving your community
If you are looking to volunteer on or off base, or if you are part of an organization that is seeking volunteers for a specific event or on a regular basis please email
volunteercoordinator@usmc-mccs.org
to be added to the Volunteer Opportunity distribution list or to request volunteers for your organization.
Tracking Your Hours
We want to make sure you get credit for the time you give volunteering. To start tracking your time, simply follow these steps:
Create a profile for yourself
Track your volunteer hours, to include dates, times, organization/event names and contact information.
If you have any questions contact
volunteercoordinator@usmc-mccs.org
.
Installation Volunteer Opportunities
Help support your unit by becoming a Family Readiness Command Team Advisor or Family Readiness Assistant: For additional details, contact your unit's Unit Readiness Coordinator (URC) or call 843-228-7495 (MCAS Beaufort) or 843-228-1663 (MCRD Parris Island).

L.I.N.K.S. Mentor: Use your Marine Corps spouse on-the-job training to help other Marines, Sailors and families as a L.I.N.K.S. Mentor. For more information, call 843-228-7397 (MCAS Beaufort) or 843-228-1573 (MCRD Parris Island).
Youth Sports: Coaches are needed for youth baseball, softball, basketball, football, cheerleading, tennis, soccer, dance and gymnastics. For more information, call 843-228-1586.
Contact Information
Volunteer Opportunities
MCRD Parris Island Volunteer Coordinator: 8432281663
Hours of Operation
Monday
0800-1630
Tuesday
0800-1630
Wednesday
0800-1630
Thursday
0800-1630
Friday
0800-1630