Recruit Families is a Marine Corps Community Services (MCCS) program dedicated to helping the loved ones of recruits and new Marines prepare for Graduation and the beginning of the military lifestyle.
To help both new and experienced military families navigate this sometimes unfamiliar territory, we developed a three day program with activities and events to make you feel welcome and knowledgeable. Get a peek into the life of a recruit going through training, discover programs that support Marine families, and learn what to expect after Graduation with our events.

We, in conjunction with the Marine Corps Recruit Depot, are the ONLY official resources about events, rules, and other information about MCRD Parris Island. Please be aware that other non-Marine Corps websites may post information that may be misleading, incorrect, or out of date.

Please feel free to contact us if you have any questions. We're happy to help!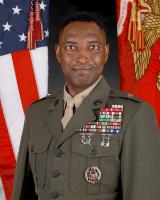 Welcome to Parris Island where "We Make Marines"
Recently, your recruit entered training in hopes of earning the proud title of United States Marine. Graduation is the culmination of 13 grueling weeks of blood, sweat and tears. To become a Marine your recruit will have to successfully complete Water Survival Qualification, a Physical Fitness Test, Rifle Qualification, Martial Arts Tan Belt, Academic Mastery, the Battalion Commander's Inspection, and the Crucible.
It will not be an easy process, but we believe that Marines are forged in a furnace of shared hardship and tough training. This intense experience will create bonds of camaraderie, esprit de corps and standards of conduct so strong that Marines will let nothing stand in the way of accomplishing their mission. Marine Corps recruits are trained and challenged not only physically and mentally, but morally as well. These three challenges, when combined, forge the bedrock of the character of a Marine.
Graduation is but the beginning – how far a Marine goes in life will be limited only by his or her own needs and desires. During recruit training, we will instill our core values of "Honor, Courage and Commitment" into every recruit. After recruit training, we demand that Marines practice these values in every facet of their lives. This means that even after individuals leave the Corps, those values remain a part of them.
What our recruits experience at Parris Island changes them forever. On behalf of the Marines aboard the Depot and the Eastern Recruiting Region, thank you for your support through this process. It is with great pleasure and pride we welcome you all to the United States Marine Corps family.
Semper Fidelis
Brigadier General Walker M. Field
Commanding General
Marine Corps Recruit Depot/Eastern Recruiting Region
---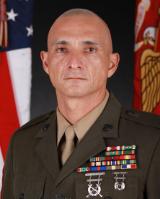 Greetings Marine Corps Family Members
Congratulations on your Marine's accomplishment in becoming part of this nation's 911 force. The honor of becoming a Marine is a legacy that has been forged for over 245 years. You must be very proud of his/her commitment to voluntarily serve this great nation, to preserve our way of life, and protect our freedom.
The Marine Corps prides itself on doing two things extremely well: We win our nation's battles and we make Marines I At Marine Corps Recruit Depot, Parris Island, we are proud to make Marines and we have been doing this for over 100 years.
Throughout the 13 weeks of recruit training your Marine has successfully mastered all the graduation requirements: water survival, physical fitness tests, rifle qualification, martial arts, academics, and Battalion Commander's inspections. All of these events culminate with the Crucible where recruits receive the coveted Eagle Globe and Anchor and earn the title of United States Marines!
Upon seeing your new Marine, I promise you, he or she will be physically fit, will walk with pride, will exude self-reliance and above all else, will forever be, a United States Marine.
A Marine is characterized as one who possesses the highest in military virtue. They obey orders, respect their seniors and strive constantly to be the best in everything they do. Your Marine is now part of an organization that demands excellence and strives to make a difference in this world. Your Marine is now a part of the greatest brother and sisterhood they will ever come to know.
I look forward to seeing you during your visit to Parris Island and hope you can take part in all of the major events that occur on graduation week including the Motivational Run, Family Day, raising of our National Colors and the most anticipated event; Graduation.
Semper Fidelis
Sergeant Major Sael G. Garcia
Marine Corps Recruit Depot/Eastern Recruiting Region
Hours of Operation
Monday
0800-1630
Tuesday
0800-1630
Wednesday
0800-1630
Thursday
0800-1630
Friday
0800-1630