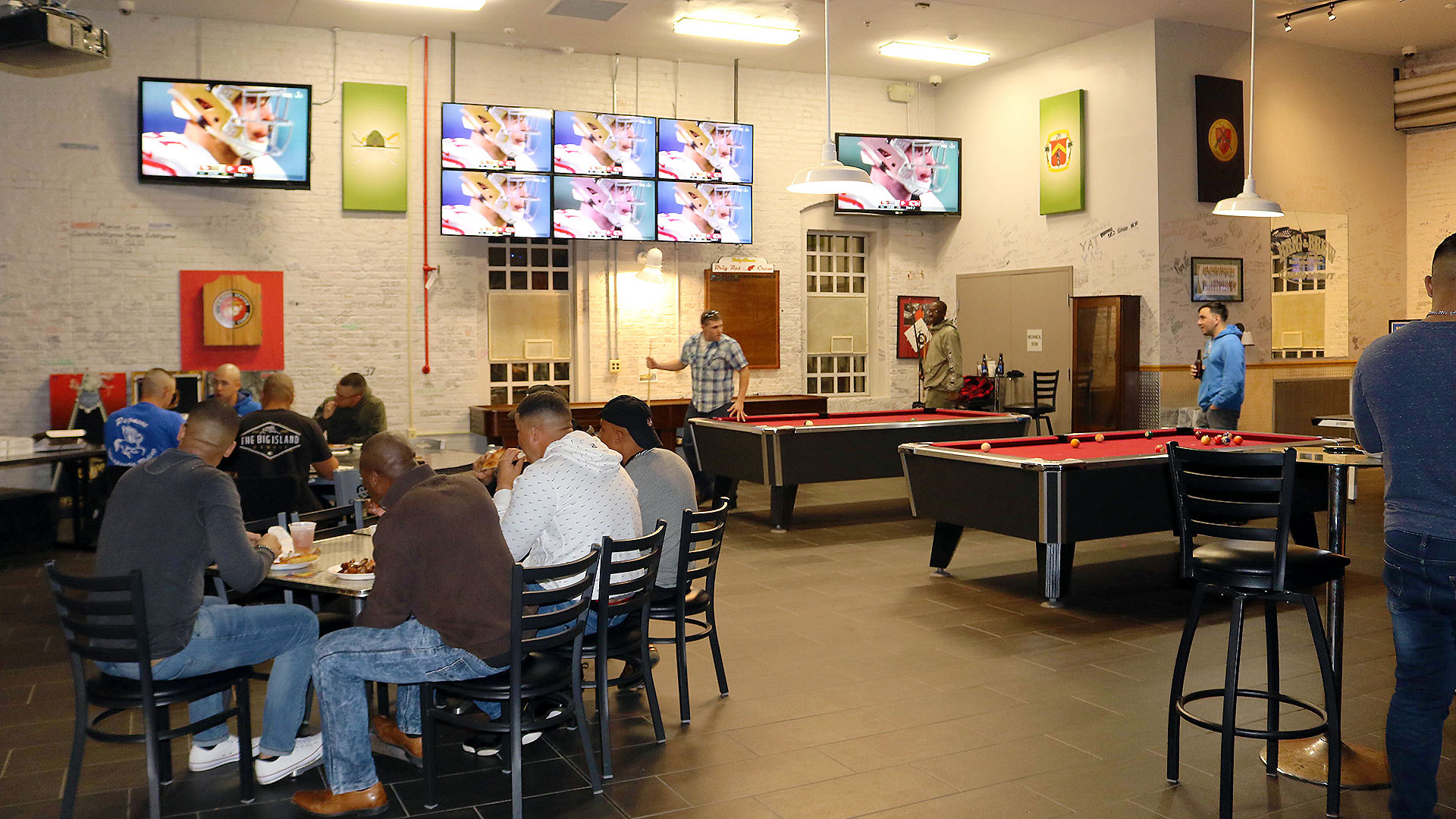 This sports bar once had a very different set of bars. Brig & Brew is one of the first permanent structures on MCRD Parris Island and was used as the Depot Brig for nearly 100 years.
Hours of Operation
Sunday
Closed
Monday
1600-2000*
Tuesday
1600-2000*
Wednesday
1430-2000*
Thursday - Grad Days
1030-2300*
Thursday - Non Grad
1600-2300*
Friday
1500-2200*
Saturday

Closed
*Hours may be extended to support customer demand.