Do you and your family enjoy open bowling, bowling leagues, tournaments, instructional programs, glow-in-the-dark bowling, exhibitions, youth activities or camps? If you love to bowl, MCCS has a bowling program right up your alley.
The Bowling Centers (MCRD Parris Island and MCAS Beaufort) are available and offer family fun year-round!
Pro Shops
Our Pro Shops carry a limited supply of bowling equipment and can order bowling balls and bags for you. Orders are placed every Friday.
Bowling Packages
Have your next birthday party or celebration at one of our Bowling Centers. Two week advanced notice required. Units/sections must first contact their Unit Coordinator if using unit funds for a party.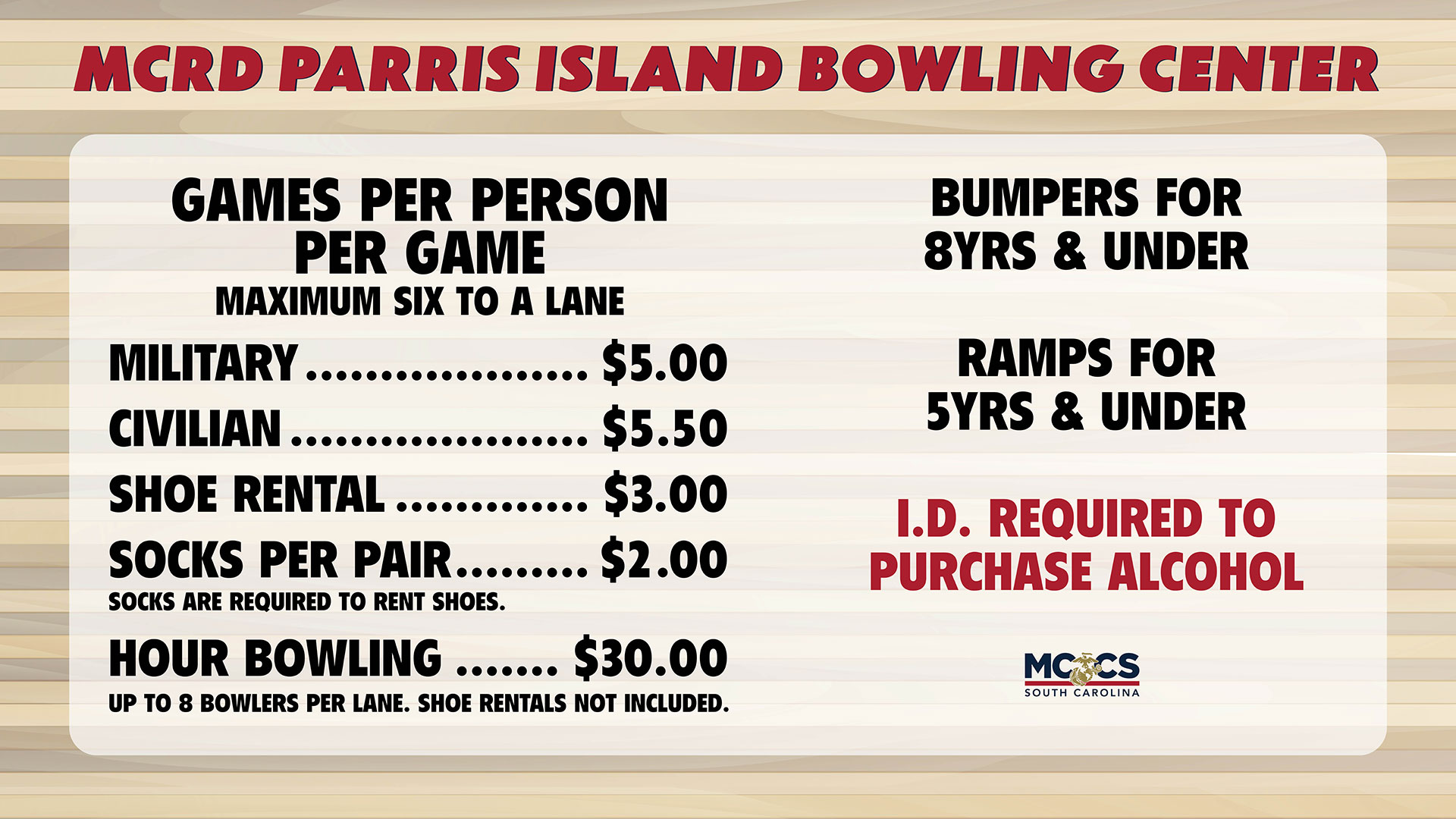 Hours of Operation
Monday-Thursday
Closed
Friday
1800-2300
Saturday
1700-2300
Sunday
1300-1700
Hours of Operation
*Closing time may be adjusted to support customer demand.
Monday
Closed
Tuesday
Closed
Wednesday
Closed
Thursday - Grad Days
1100-1500*
Thursday - Non-Grad Days
Closed
Friday
Closed
Saturday - Limited Openings
Closed
Sunday
Closed