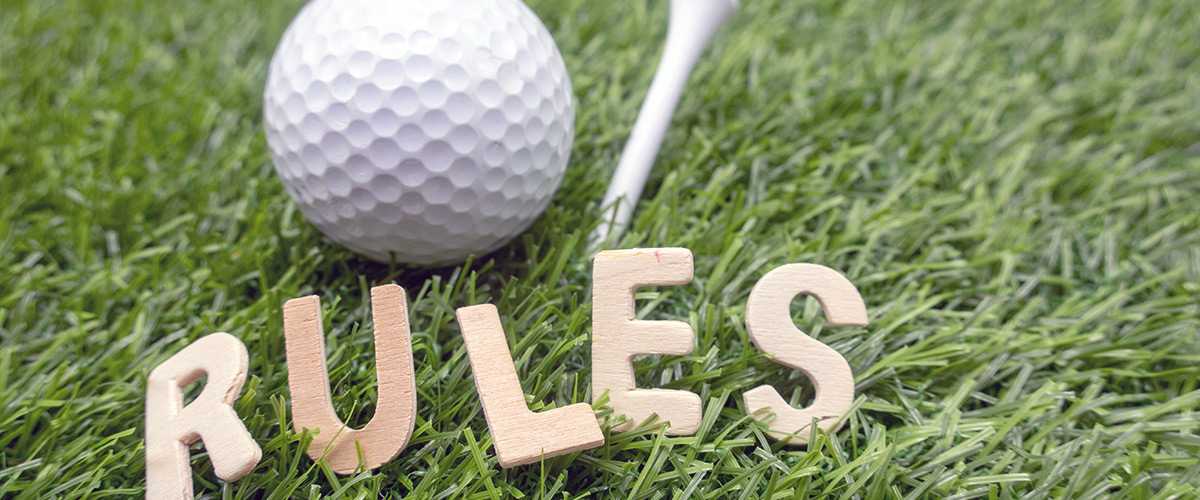 Local Rules

USGA Rules of Golf will govern all play except where modified by local rules:
Embedded ball through the green - lift, clean and drop with no penalty
Stones in bunkers are movable obstructions (rule 24-1 applies)
Red stakes/lines define lateral water hazards (rule 26-1)
Yellow stakes/lines define water hazards (rule 26-1)
Rules of Play:
Each player must have a set of clubs. If you don't have a set of clubs, rental clubs are available in the Pro Shop for $12-26 for 18 holes or $6-13 for 9 holes.
Fivesomes may play with pro shop permission only
Players stopping to eat at the turn will lose their place on the golf course
We encourage all players to finish their round in 4 hours or less
All yardage indicators on the course are measured to the center of the green
Alligators are a fascinating part of The Legends but State Law prohibits you from feeding them. We also recommend that you observe and photograph them from a distance.
Dress Requirements

By order of the Commanding General patrons who enter The Legends must wear clothing that fits properly, is neat and clean in appearance and is in good repair. Proper golf apparel and shirts with collars are required.

The following attire is prohibited:
Flip flops or shower shoes
Athletic attire of any description to include running shorts, gym shorts, shoes with cleats or spikes or bathing suits
Cutoff jeans or pants
Tank tops
Underclothing worn as outer garments
Clothing with obscene or offensive slogans, words, pictures or graphic designs
Booking a Tee Time
Authorized patrons, including active duty military, retired military, DoD and NAF, can book tee times up to 30 days in advance. Please call the Pro Shop at 843-228-2240 to reserve your tee time. Non-authorized patrons (civilians not associated with the military) must have a tee time in order to come aboard MCRD Parris Island.
Hours of Operation
Regular Course and Pro Shop Hours
Monday
0700-1700
Tuesday
0700-1700
Wednesday
0700-1700
Thursday
0700-1700
Friday
0700-1700
Saturday
0700-1700
Sunday
0700-1700
Hours of Operation
Summer Course and Pro Shop Hours
Monday
0700-1800
Tuesday
0700-1800
Wednesday
0700-1800
Thursday
0700-1800
Friday
0700-1800
Saturday
0700-1800
Sunday
0700-1800
Driving Range Hours
Monday
0930–Dark
Tuesday
0730–Dark
Wednesday
0730–Dark
Thursday
0730–Dark
Friday
0730–Dark
Saturday
0730–Dark
Sunday

0730–Dark