Family Day Dinner with Depot Command
A casual dinner on Thursday evening with Drill Instructors, base leadership, and other new Marine families. All reservations are handled online. Use this Make Reservations for Family Day Dinner link to make your reservation. All reservations must be made in advance.

Traditions prides itself on providing a unique dining experience through its commitment to quality ingredients, rich flavors, and excellent service. The building is historic, with construction dating back to the early 1900s. While also offering picturesque marsh views that enhance the overall ambiance. The culinary offerings cater to a diverse range of tastes, appealing to both traditional and adventurous diners.
Traditions welcomes both military personnel and civilians, fostering an inclusive environment where everyone can enjoy the experience offered.
If you have any questions about Traditions or if you need more information, feel free to call!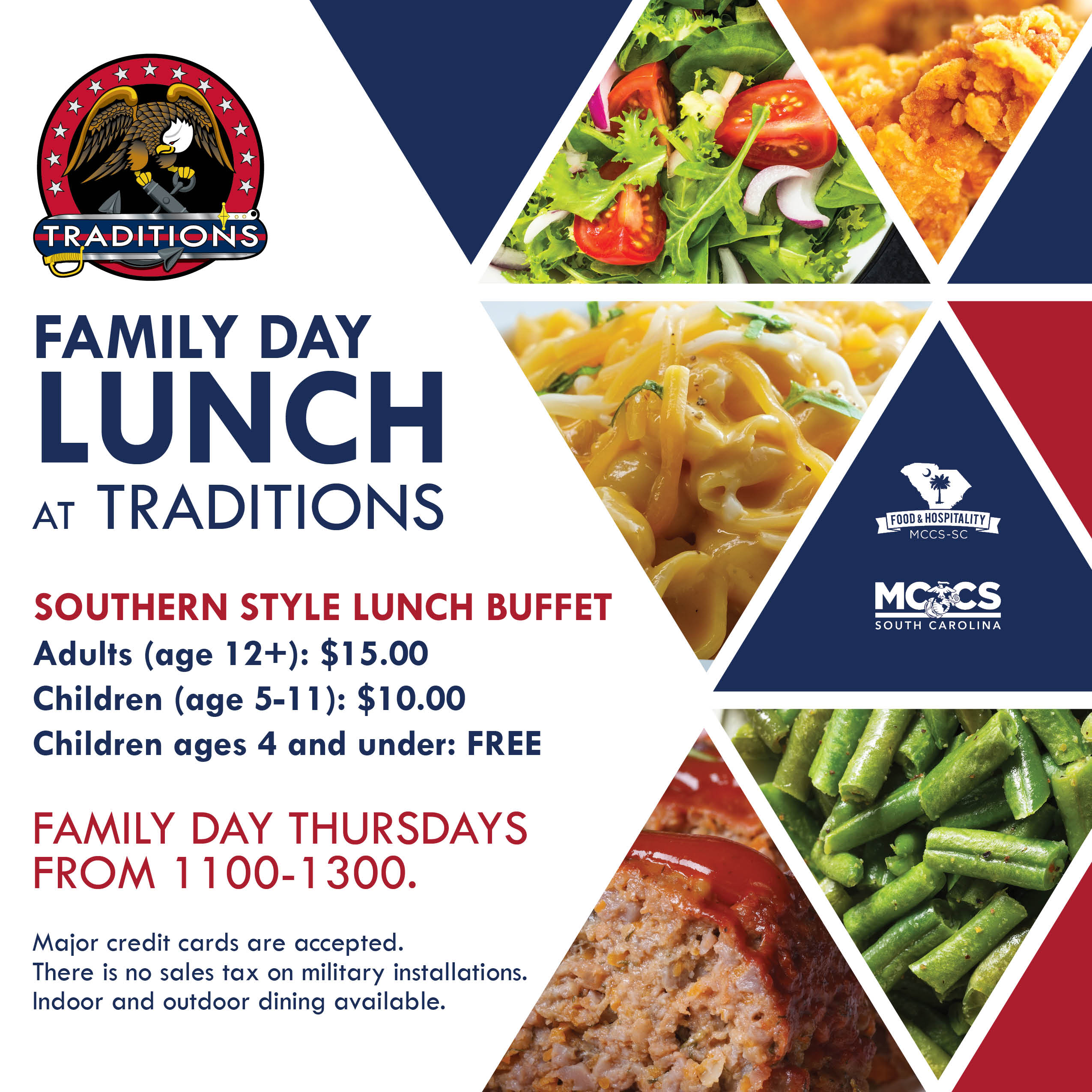 Hours of Operation
Monday
CLOSED
Tuesday
1100-1300
Wednesday
1100-1300
Thursday
1100-1300
Friday
1100-1300
Friday Pub Night
1600-2000*
*Hours may be adjusted to support customer demand.