Marine Corps Automotive Services offers a variety of tools and equipment for do-it-yourself services, varying by base. There are also instructional classes and lessons. Check your local installation to see if they offer minor repair services also!
The Automotive Skills Centers provide customers with the highest standards of hospitality and efficiency in a clean environment as well as the opportunities to learn automotive mechanical skills.
Customers can do their own oil changes, tire rotations, tune-ups and other maintenance at a fraction of the price offered by automotive maintenance shops. Trained mechanic technicians are on-site to assist with more technical services such as engine diagnostic and tire balancing.
The Automotive Skills Centers offers group and individual instruction and even has a reference library for all automotive repairs.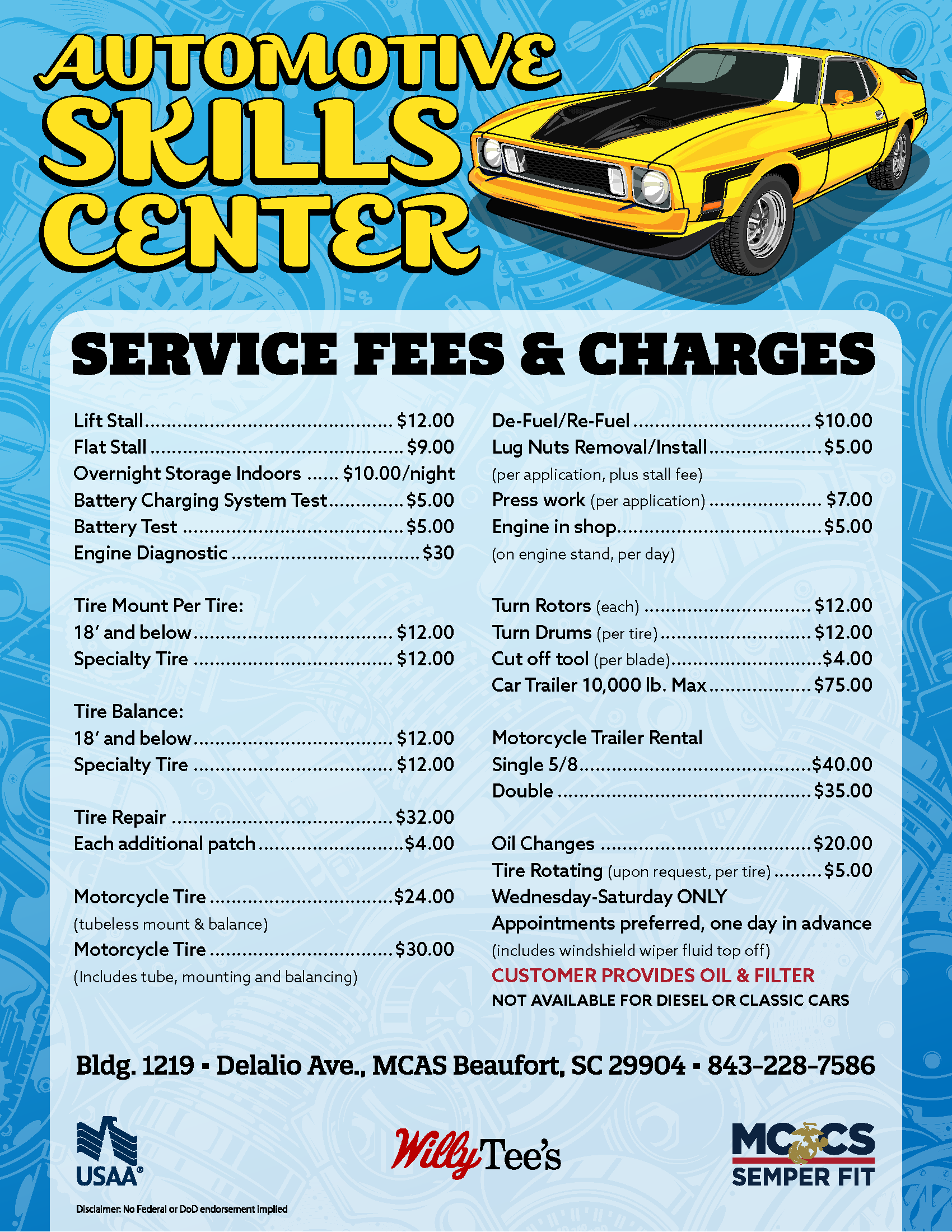 Hours of Operation
Monday
Closed
Tuesday

Closed

Wednesday
1000-2000
Thursday
1000-1800
Friday
1000-1800
Saturday
1000-1800
Sunday
1000-1800