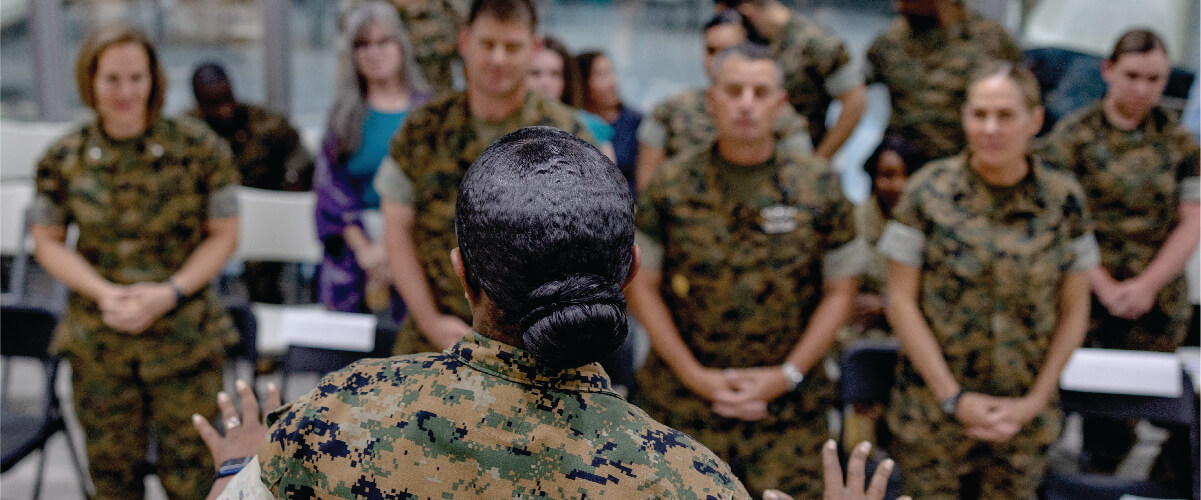 ---
There are skills that can be learned to improve your personal surroundings and reduce the likelihood of harmful behaviors. Every action taken is looked at by others. Modeling healthy norms sets a positive example for others and establishes expectations for how people should be treated.
To strengthen your unit's climate:
Build a network of resources to assist with personal and professional growth.
Leverage knowledge of resources for buddy aid in creating safe surroundings.

Reach out to new Marines at unit check-in to ensure they have a peer who will welcome them to the tribe and help them adjust to the unit. Marines new to the unit are at higher risk for harmful outcomes, so the family approach to dignity and respect is critical. Hold 30-day check-ins to see how the Marines are adjusting. Schedule unit bonding activities or training events to help new Marines become a cohesive member of the team.

If any of the newly joined brothers and sisters are treated in a way which makes them seem less than, be sure to step up.

Remind Marines about the importance of getting home safe if they choose to drink (designated driver, rideshare, backup plan, designate a trusted person during weekend safety briefs they can call) while encouraging Marines to look out for their peers in social situations.

Share information about fitness competitions and encourage participation.
Create/promote sober competitions and other non-drinking activities.
Be the solution within your unit and for every new member because your choices make a difference.