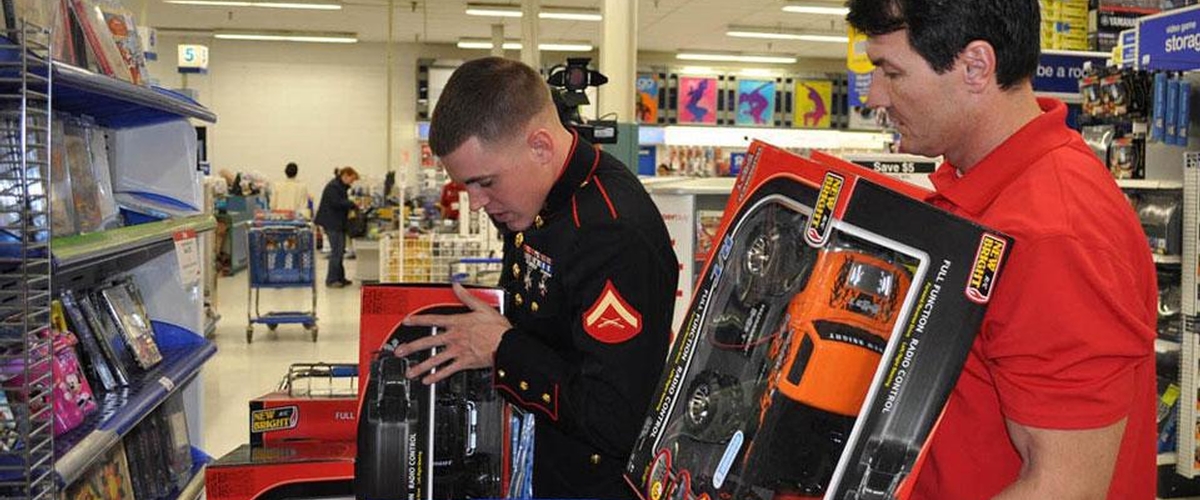 ---
The holidays can be a time of increased stress, heightened expectations, and extreme temptation for those who love getting that perfect deal… especially if you've waited until the last minute. Marines and their families are increasingly flocking to the internet, replacing traditional holiday shopping with competitive shipping. This form of compulsive shopping, for some, increases the chemical in the brain that brings pleasure and relieves stress. However, if holiday stress can be managed, the need to compulsively shop for every good deal may be lessened.
Here are some suggestions for limiting holiday stress and shopping excess:
Get to know yourself.
Learn your limits, what stress levels you have, how you respond to stress, and what you can financially handle. Respond to stress in a way besides shopping. Headaches, muscle tension, and feeling overwhelmed can signal that you need to take a break. Shopping to get rid of these symptoms will not put them off forever and the bills will eventually arrive.
Recognize how you deal with stress.
It is easy to overindulge at holiday parties—decorating, buying gifts, and overeating. People experiencing increased stress are more likely to overindulge. Set limits for yourself.
Keep a holiday "to-do" list.
Are you worried you will forget to buy something for someone? Make lists ahead of time; consider your overall budget and what you are unable to do. Prioritizing tasks will not only help you remember things, but can help you cut out excess spending and commitments.
Find healthy ways to manage stress.
Replace unhealthy coping strategies such as extra shopping, eating too much food, smoking, or drinking too much with healthier alternatives. Exercise, meditation, and taking time to calm down to process a long day can do wonders to reduce stress. Go slowly and process one event at a time. Some habits are difficult to change, extra shopping included. Some may need the help of a licensed professional.
Take care of yourself.
Eat healthy, get enough sleep, do not forget to drink water, and continue to exercise despite the dropping temperatures. This is challenging at the end of the year with so much going on, but these things can really help a person remain focused on what is important and not hinge a holiday event's success on "that perfect gift."
If you are finding your shopping patterns are leading to significant stress, the Community Counseling Program is here to help. Counselors provide nonmedical professional support to help deal with life stressors.
Click here
to locate a Community Counseling Center near you.