Looking for a local Movie Theater? Go no further than MCCS! See the newest movies right outside your front door. Comfortable seating, state of the art screens and entertainment the entire family will love.
Enjoy digital movies for you and your family at a fraction of the cost of regular movie theaters. We have provided you with convenient access to the Internet Movie Database (IMDb) for each specific movie to view trailers, synopsis, runtimes, trivia and reviews, all just a click away.
NOTE: Doors open 30 minutes before movie starts. Movies are subject to change without notice. All movies will be shown in Digital and items marked with (3D) will have glasses available for purchase for these movie titles.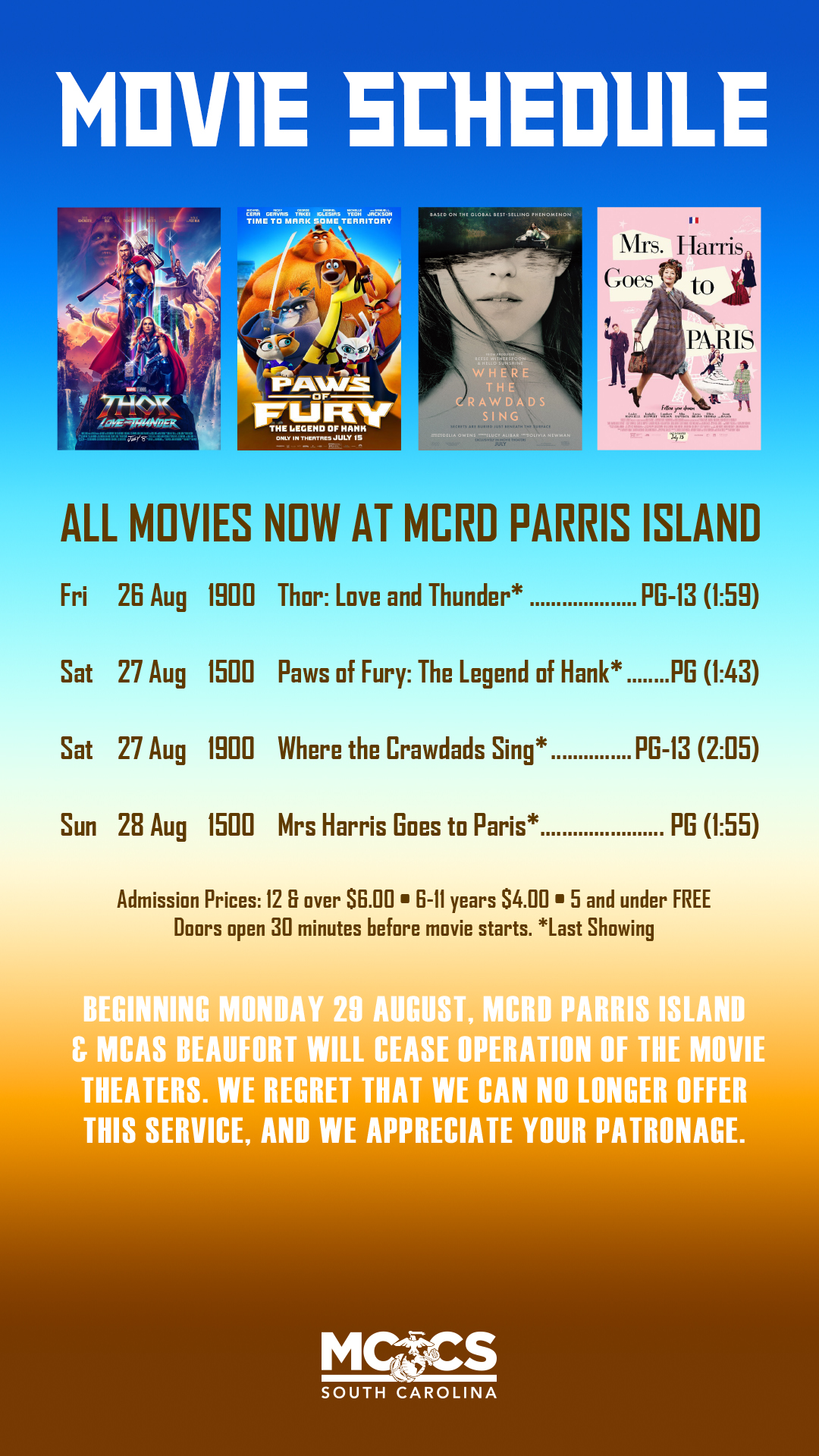 Hours of Operation
View the Movie Schedule for Show Times