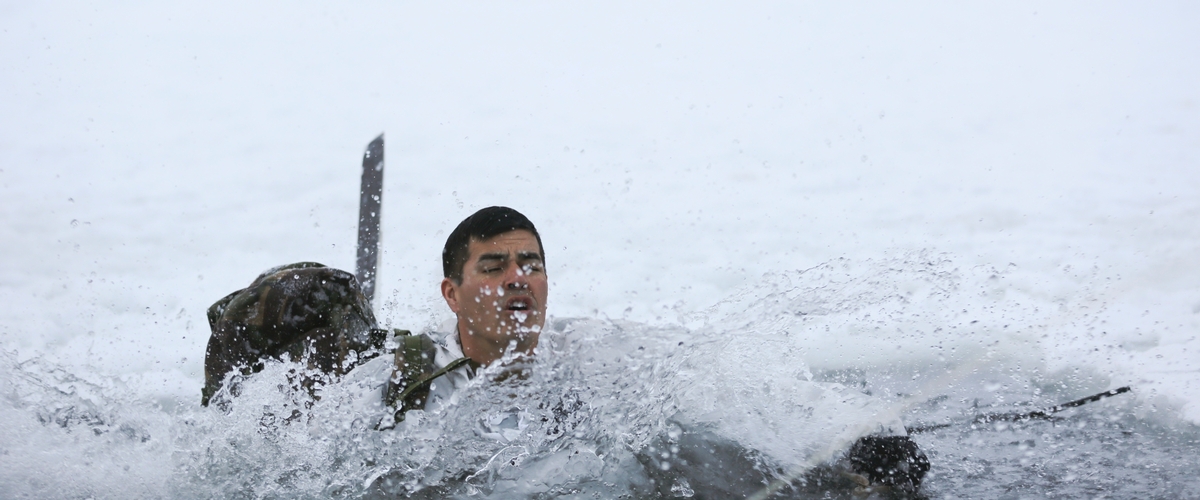 ---
Even if you don't spend a lot of time boating or fishing you still need to be prepared for an accidental immersion into cold water. When you first hit the water you may be in shock. It's important to regain composure as quickly as possible so you are able to assess your surroundings and formulate a plan to reach safety.
Swim, paddle, move - don't just float.
Research suggests people can swim in cold water for a distance ranging between 800 and 1500 meters before being incapacitated by the cold. If possible, try to swim towards safety.
Make a decision to act early
If you fall into cold water, try to remain calm and assess your surroundings. The sooner you can devise a plan to get to safety, the better. During a study of cold water immersion, 86% of subjects who acted quickly were successful in completing their self-rescue plan. After thirty minutes, those who hesitated experienced impairment in their decision-making abilities.
Do not panic - you have time
Adults require 30 minutes or more to become clinically hypothermic, and 1 hour or more to become severely hypothermic. This gives you the time you need to ensure your life jacket is securely fastened and formulate a plan to reach safety.
Keep your head up
Immersion in to cold water can cause sudden disappearance syndrome. This usually occurs when the water temperature is below 15.5°C (60°F). When you initially hit the water you may experience gasping, profound hyperventilation, and cardiac arrhythmias. If your head is under water when you gasp, you may inhale water and drown. Get out of the water quickly and seek immediate medical care.
Get warm
There are over 14 rewarming treatments which have successfully been used to rewarm an individuals with hypothermia.
For more information on water safety, contact your local Aquatics program.